Training Courses and Workshops
If you are looking for customised training courses to develop the potential of your team and practice, you've come to the right place.
Illona specialises in providing highly motivating and interactive workshops that are CPD accredited and that can be organised at a time and venue most suitable (usually at the principals dental practice) to you and your team. Each day is completed with an immediate private feedback session with you and your business partners. This is then followed up by a 'Capture the Day' Report and recommendations to enable the whole team to develop and improve upon.
Illona lectures and runs training courses and workshops with dental practices, NHS Education in Scotland and the British Dental Association on:
Ethical Selling Skills
Customer Focus, Care and Service
Team Engagement and Motivation
Practice Management
Treatment Co-ordinator Selling Skills
Stress Management
For further information on the content and outcomes of each course, please see below or call Illona for a Free Telephone Consultation on 07510 307716
Ethical Selling Skills
Discover the methods that blue chip companies use to train their sales teams and learn how to implement these techniques into your practice and watch it grow.
This course will guide you through the buying and selling process to enable the whole team to understand the patient's decision making process when choosing a treatment plan. The course will focus on delivering the following outcomes:
Customer focussed selling to deliver the most effective treatment plans where your patients say 'yes'
Build rapport to ensure a happy patient experience
Discover patient needs to appropriately match treatment plans
The importance of using patient-friendly language relevant to their personal decision making process
Overcoming objections by being able to tailor your dialogue to their specific queries with clear, concise and relevant information
When and how to ask the right questions to discover the exact needs of your patients and identify the most appropriate treatment for them
The structure of the workshop allows the whole team to practice the key learnings and outcomes throughout the day. You will:
Get increased revenue for you and your associates
Utilise real tools to help satisfy patient's exact needs in the treatments you provide
Get hints and tips on targeting patient groups for specific treatments
Gain commitment, not only from your patients but also from your team
Course fee*: £895 per day
Customer Focus, Care and Service
Discover the methods for achieving excellence in customer service so that, whilst in surgery, you can rest assured your team are looking after patients and delivering the highest level of customer focus, care and service throughout your whole practice.
This course will help you and your team to understand the needs and expectations of your patients and to define the patient journey within your practice - with a view to improving the role that each of you have in it. The aims and objectives are to:
Provide a more patient focussed experience so they'll continue to return
Improve customer service so they'll recommend you and your practice
How to deal with difficult patients and their individual needs such as nervous patients
This course begins by reviewing and discussing the journey of patients in your practice; from how they're greeted by your reception team to how treatment and payment options are explained to them by your dentists or treatment co-ordinators. The course also aims to cover:
Managing complaints
Delivering the WOW factor
Voice of the customer
The power of touch
Communication skills
Image
Course fee*: £895 per day
Team Engagement and Motivation
"I like to help businesses not only build their team but develop the right culture and attitude as well. I especially concentrate on improving engagement and motivation of teams in order for them to become more effective and work in harmony with each other.
Engagement brings teams together to be effective, efficient and successful. With an engaged team, your patients will be more likely to receive the high standards of care and attention that you are probably seeking.
The day starts with some simple profiling of themselves. This enables everyone to not only understand how to work better with colleagues, but also how to use the correct words and actions when dealing with your patients.
My overall aim is to improve or change people mindset so they are more engaged in your business and want to work as a team to achieve success".
Course Content:
Profiling
Define and differentiate
How a team forms
Dysfunctions of a team
4 Enablers of engagement
Communications skills
Standard operating procedures

Course fee*: from £895 for a Full Day or Two Half Days at £475 each
Practice Management
The key to success. A Practice or Business Manager will allow you to relax and concentrate on your clinical work.
The course aims to:
explore management styles
create a powerful framework for managing people
assess team performance
develop a culture of high performance
team engagement and motivation
manage conflict
handle difficult conversations
build confidence
explore KPI's and their role in the modern dental practice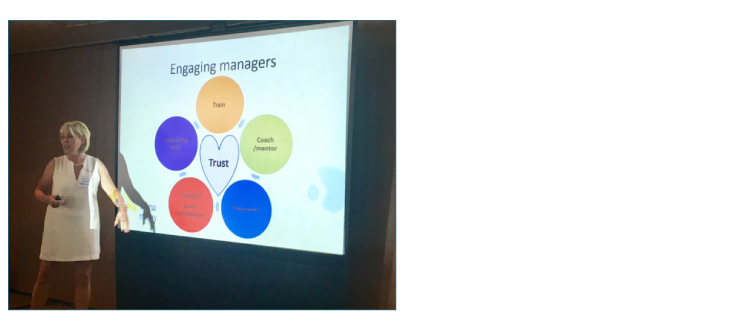 Course fee*: from £195 for a Full Day (Please Note: these courses are run as a Group Workshop - please see Upcoming Events for next available dates) In-house training can be provided POA.
Treatment Co-ordinator Selling Skills
Discover a modern and highly effective way to explain treatments and sell to your patients.
This is fast becoming a key role in the modern dental practice. If trained properly and given the right support and encouragement, the Treatment Co-ordinator can be used to increase the spend for individual treatment, encourage more treatment uptake and generate more patients.
This course is similar to the 'ethical selling skills course' but concentrates on the specific needs of this fairly new role in the dental practice. Designed to give new confidence to your Treatment Co-ordinator(s) so that they are better equipped to provide improved customer care, excellence in customer service and overcome objections. The structure of the workshop allows your Treatment Co-ordinator(s) to practice the key learning's and outcomes throughout the day.
Course fee*: from £195 for a Full Day (Please Note: these courses are run as Group Workshop's - please see Upcoming Events for next available dates)
For a Free Telephone Consultation please call Illona on 07510 307716
* Please note: the Course fees provided are applicable for practices located in Scotland only. For practices located outside of Scotland, there is a small additional fee to cover basic travel expenses. Please enquire for further details.